Leigh runs the most wonderful project - The Happiness Project. I have been meaning to join in for a few weeks, but I don't remember until after I've already posted.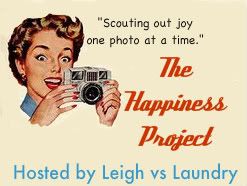 Today - I didn't forget (yeah me!).
It's easy shmeasy! Just post a picture of something that makes you happy! For me, it's the ocean.
Join us! What makes you happy?